High Temp Submersible Pump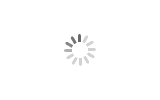 High Temp Submersible Pump
Sinoflo

China

15-30days as per different pump material
Technical Parameter:
-High temperature resistance: ≤120°C;
-Power supply: 380V/460V/660V/1200V/3300V/6300V/10KV, 50Hz/60Hz, 3Ph;
-Flow rate: 10m3/h~2400m3/h;
-Head: 10m~300m;
Product Overview
Sinoflo high temperature / thermal submersible pump is suitable for geothermal wells to extract geothermal water. Geothermal is a cheap and clean energy, widely used in heating, medical treatment, bathing, breeding, planting, industrial and agricultural production, entertainment services, etc. It is an ideal replacement product for geothermal water lifting equipment.
Structure Feature
The whole set of high temperature submersible pump consists of heat-resistant pumps, heat-resistant submersible motors with cooling shroud, pipeline parts (including water pipes, pump seats, etc.), heat-resistant cables, gate valves, control cabinets, etc. The pump and the motor are directly connected through a coupling and submerged in geothermal water to work.
Technical Parameter
Power supply: 380V/460V/660V/1200V/3300V/6300V/10KV, 50Hz/60Hz, 3Ph;

Flow rate: 10m3/h~2400m3/h;

Head: 10m~300m;

Material: stainless steel 304/316/316L/duplex steel/tin bronze/zinc-free bronze/nickel aluminum bronze, etc;
Note: When the actual working conditions do not meet the above conditions, please contact Sinoflo, so that we can take related measures during the design to ensure that the electric pump unit can meet the actual working conditions.