Floating Axial Flow Pump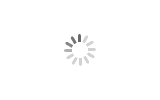 Floating Axial Flow Pump
Sinoflo

China

15-30days as per different pump material
Application:
-Small pumping stations;
-Emergency drainage;
-No need hydraulic construction;
-Sea water intake;
Product Overview
Sinoflo Floating Axial Flow Pump relies on the traditional mature axial flow pump technology to effectively expand the application range of the axial flow pump. Less investment and no need for pump house construction are big two advantages for this kind of floating axial flow pump. It'll not be influenced by the drop of water level and still can automatically follows the level to drain. Sinoflo floating axial flow pump can solve the problem of water intake far away from the shore to avoid pollution problems of organic matter, algae and Microbial in the water area; The total cost of pumping projects is low.
Besides floating axial flow pump, Sinoflo floating submersible pump type mainly covers: deep well multi-stage submersible pump, mixed flow submersible pump and sewage submersible pump, etc.
Technical Parameter
The technical specifications will be different from each other for floating submersible pump.
Please contact Sinoflo to supply pump working details when ordering.
Working Condition
Movable medium and small pumping stations, especially for emergency drainage, without hydraulic construction. Especially after the closure of large-scale river dams, the drainage of upper and lower cofferdams.

It is far better than that of vertical, horizontal and inclined installations for floating submersible pump in the aspect of large-scale river upper and lower cofferdams drainage after damming, and the engineering cost can be reduced by more than 60% compared with other installation.

Application for tap water source intake work: especially for taking pollution-free water as a source of tap water from heart of the lake, river etc.

According to the current submersible pump series, the corresponding floating electric pump series with medium and low head and different flow ranges can be used to meet the requirements of different occasions.

It can be used as a drainage pump for water conservancy and other large projects.
Material
Cast iron, stainless steel etc.