Floating Sewage Pump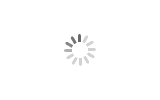 Floating Sewage Pump
Sinoflo

China

15-30days as per different pump material
Application:
-Small pumping stations and Emergency drainage;
-No need hydraulic construction;
-Sea water intake application;
-Capacity: ~8000m3/h;
-Head: ~100m;
-Power supply: 380v/460v, 50Hz/60Hz
Product Overview

For general submersible electric pump installation, installation system is required. The pump shall be fixed at the premade installation foundation. This installation way is relatively easy to implement for general artificially constructed pumping stations, and it is also more convenient to implement. However, for some naturally formed water bodies (such as large rivers, lakes, reservoirs or sea, etc.), due to the various and irregular natural topography, this installation type is difficult or even impossible to achieve. In order to solve this problem, Sinoflo specially designed a floating sewage pump. This type of submersible electric pump adopts floating tank installation. The submersible electric pump floats water through this floating tank. There is no need to make additional fixed installation foundation, and the submersible electric pump. It can float freely with changes in natural landforms and water level, so it can be used for water supply and drainage in various water bodies (such as lakes, reservoirs, etc.).
Working principle
Sinoflo floating sewage pump adopts a special installation system to suspend the submersible electric pump in the water. The floating position is fixed by strings and anchors. The pump system will work immediately when supply power.
Features
Sinoflo floating sewage pump works on the surface of the water body without making pump pits and suction pools.

After the electric pump is running, the conveyed medium passes through the outer wall of the casing, and the cooling effect of the motor is obvious.

The main pump adopted in this floating pump system is Sinoflo sewage pump with large passing channel, which is not easy to be blocked.
Technical Parameter

Capacity: ~8000m3/h;

Head: ~100m;

Power supply: 380v/460v, 50Hz/60Hz
Material
Cast Iron, Stainless Steel, etc.