Horizontal Multistage Pump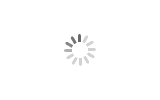 Horizontal Multistage Pump
Sinoflo

China

15-30days as per different pump material
Technical Parameter:
-Capacity: 6~740m3/h;
-Head: 40-1100m;
-Voltage: 380v/460V; 50Hz/60Hz;
-Material: cast iron, ductile iron, S.S, etc;
Product Overview
Sinoflo Horizontal Multistage Pump is a kind of single-suction multi-stage segmental centrifugal pump, which is used to transport clean water without solid particles and medium with chemical properties similar to clean water. The maximum medium temperature is 280oC. It is widely used in boiler feed industry and urban living water supply industry. It is suitable for high-rise buildings, large-scale construction (booster purpose) water supply & drainage, firefighting, cooling water circulation, mine water supply and drainage etc.
Structure Feature
Horizontal, single-suction, multi-stage segmental centrifugal pump. The tightening bolts connect the suction section, the middle section and the discharge section of the pump into one body;

The pump rotor consists of an impeller mounted on the shaft and balance disc. The entire rotor is supported by sliding bearings at both ends of the pump shaft. The bearings are lubricated with lubricating oil and cooled with circulating cold water. The axial force of the rotor is balanced by the balance disc.

The shaft seal is adapted with a packing or mechanical seal. Sealing box are provided at both ends of the shaft with a soft packing or mechanical seal is installed inside. A replaceable bushing is fitted to the shaft seal to protect the pump shaft. The pump is driven directly by the motor via a flexible coupling. The pump rotates clockwise as seen from the motor end.
Technical Parameter
Capacity: 6~740m3/h;

Head: 40-1100m;

Material: cast iron, ductile iron, S.S, etc.