Saltwater Submersible Pump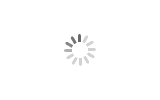 Saltwater Submersible Pump
Sinoflo

China

15-30days as per different pump material
Technical Parameter:
-Power supply: 380V/460V/660V/1200V/3300V/6300V/10KV, 50Hz/60Hz, 3Ph;
-Flow rate: 10m3/h~2400m3/h;
-Head: 10m~300m;
-Material: S.S304/316/316L/duplex steel/tin bronze/zinc-free bronze/nickel aluminum bronze, etc.;
Product Overview
Sinoflo Saltwater Submersible Pump is single suction multistage submersible pump that can applied to farm irrigation, garden sprinkling, fountain landscape, rainwater recycling system, mining drainage, emergency rescues, urban water supply, enterprise and government instruction water lifting. It can be used in horizontal position. It's an ideal pump to be used in salty water and some other corrosive liquid conditions.
Sinoflo Saltwater Submersible Pump is also suitable for enterprises and public institutions such as bath center, district heat supply, power generation, underground hot water lifting. Different specifications and types provided for different wells.
Structure description:
Sinoflo Saltwater Submersible Pump applies the space conductance guide valve structure, and it composes of pump, motor, controller. The pump contains working part and pipe set (including check valve ).
Working part

The working part is the core part of the pump. It consists of impeller, pump shaft, bowl and the bearing bush. The impeller is fixed to shaft, and the torque moment is passed from the bond. When the motor is working, the impeller is drived by sleeve coupling, rotating together with the shaft, then water could be sucked through filter of the suction casing into the bowl. The velocity and pressure of the water could increase simultaneously by the effect of impeller. At last water flows out from the delivery pipe through interstage casing, delivery casing and the check valve. The pressure increases in direct proportion with the quantity of the impeller. The pump's working parts of suction casing, interstage casing and delivery casing are integrated with tension bolt. Two bearing liners are respectively fastened into the suction casing and delivery casing so that they can support the rotating of the shaft. The bearing liner is lubricated by water. Besides, a bushing is also fixed in the inter stage casing to support the pressure together with the bearing liner.

Pipe set

The pipe set contains check valve, discharge pipe and pump frame. Outlet of check valve is connected with the discharge pipe to prevent the water regorging when the power is cut off. Water flows out from check valve through discharge pipe, pump frame, ground gate valve and pipes to the destination. The pump frame is fastened on the concrete plinth, supporting the whole weight of the pump.
Technical Parameter
Power supply: 380V/460V/660V/1200V/3300V/6300V/10KV, 50Hz/60Hz, 3Ph;

Flow rate: 10m3/h~2400m3/h;

Head: 10m~300m;

Material: stainless steel 304/316/316L/duplex steel/tin bronze/zinc-free bronze/nickel aluminum bronze, etc.;
Sinoflo is the leading supplier of all kinds of pumps to be used in agriculture, industrial etc. Surface pumps These are hydraulic machines suitable to work in a dry and covered surface They must not be immersed into liquid to move. This kind of product includes single or multi stage pumps for horizontal or vertical operation. Circulator and in-line pumps Very similar to the surface pumps, m
...more