Vertical Double Suction Pump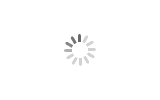 Vertical Double Suction Pump
Sinoflo

China

15-30days as per different pump material
Technical Parameter:
-Capacity: 135~38000m3/h;
-Head: 12~225m;
-Outlet: 150~1800mm;
-Driving: diesel engine, electric motor;
-Installation: Vertical
Product Overview
Sinoflo Vertical Double Suction Split Casing Pump is a single-stage double-suction centrifugal pump. It is the third generation of high-efficiency and energy-saving double-suction pump products developed by Sinoflo on the basis of extensively absorbing the advanced technology of similar pumps at home and abroad. It has advantages of wide range of spectrum, good hydraulic performance, novel structure, high efficiency and high reliability, low NPSH and low maintenance, etc.
Application
This double suction split case pump is used to transport clean water or other liquids with similar physicochemical properties to clean water;

Using corrosion-resistant or wear-resistant materials, it can transport industrial wastewater, sea water or muddy water with a small amount of particles;

It is widely used in the water supply and drainage system or cooling circulating water system of industrial and mining enterprises such as iron and steel, petrochemical, thermal power generation, mining, etc.

It can also be applied to urban tap water, heating system circulating water, farmland drainage and irrigation, and various water conservancy projects.
Technical Parameter
Capacity: 135~38000m3/h;

Head: 12~225m;

Outlet: 150~1800mm;

Driving: diesel engine, electric motor;

Installation: Vertical
Structure Feature
Sealing
High quality mechanical seals, operating with no leakage for long time running.
Common structure has good interchangeability, which is suitable for mechanical seal, non-asbestos packing and injected soft packing as well.
Stainless steel shaft sleeve is convenient for maintenance.
Split packing cover has enough space for packing replacement.
Protective cover
Split structure is safety and reliable that conforms to IE standard.
Casing
Round water chamber design, with high efficiency.
Double volute water chamber is to balance radial force, with advantages of good strength, low force for bearing and sealing, long operation period.
Suction chamber is designed with guiding rib, with advantages of no whirl in suction, stable operating, noiseless and good cavitation performance.
Anti-friction and anti-corrosion painting are adopted for suction & discharge flow channel that have low hydraulic loss.
The pump cover is auto correct that convenient for installing.
The casing shell is designed with reinforcing rib that has good rigidity and appearance.
Bearing
Short span and enlarged diameter design are adopted that have stable operation and long operation period.
Grease lubricating is adopted for medium & small pump that infuse oil online.
Online vibration & temperature monitoring devices are provided to ensure safety operation.
Water cooling structure is suitable for high temperature liquids delivering.
Shaft
It is designed thicker that has good rigidity and stable operation.
Complete sealing design is adopted without connecting with liquids that convenient for maintenance.
Short time reverse rotation is allowable, and the shaft can be used for both rotations.
Impeller
It is designed with three-dimensional flow theory and CFD calculation & simulation that have advantages of high efficiency, wide high efficiency rang and good cavitation performance.
Equipped with remodeled impeller that has wide Performance range.
Adjacent vanes are interlaced design and V-type discharge that have advantages of good flowing, low pulsation, low vibration and high efficiency.
The seal ring is stepped designed that have low volume loss.
Metal mold, digital machining, and precision casting for roughcast.