Mixed Flow Pump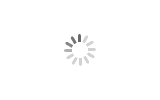 Mixed Flow Pump
Sinoflo

China

15-30days as per different pump material
Technical Parameter:
-Max. capacity:37m3/s;
-Max. head:20m;
-Max. outlet:4000mm;
-Max. power:1200kW;
-Power supply:380V/660V/3KV/6KV/10KV(50/60Hz)
Product Overview
Sinoflo mixed flow pump is suitable for low lift and large flow occasions. The conveying medium is raw water or mild sewage. The highest medium temperature to be transported is 50 °C with PH 4~10, solvent ratio of 2% and the medium density less than 1.2 x 103 kg/m3. It is the most thorough way to use this kind of pump to solve the flood control problem of building stations along rivers and lakes with large fluctuations in water level. It also can be used for drainage of farmland irrigation, industrial and mining docks, water supply & drainage projects, etc.
Product Advantage
Motor and pump are integrated as a whole unit, convenient and fast on-site installation, which can save 95% installation time compared with the traditional pump unit;

Motor is fully submerged into water when working with good cooling conditions, no high temperature in the pumping room, low noise, and an underground pumping station can be built to maintain the ground environment, greatly simplifying the geotechnical and building structure of the pumping station, reducing the installation area and saving the project cost 30~40%;

The submersible motor adopts double and triple mechanical seals and auxiliary sealing structure. Insulation class F with temperature rise 155°C and ingress protection level IP68. Sealing leakage, winding and bearing temperature rise detection devices are installed in the motor;

The detection signal is fed back to the monitor of the electric control cabinet, which is easy to operate and easy to realize automatic control and remote control.

High efficiency permanent magnet submersible motor and centrifugal impeller can be matched to meet energy-saving, large capacity and high head requirement.
Technical Parameter
Max. capacity:37m3/s;

Max. head:20m;

Max. outlet:4000mm;

Max. power:1200kW;

Power supply:380V/660V/3KV/6KV/10KV(50/60Hz)