Multistage Canned Motor Pump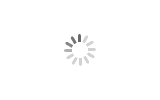 Multistage Canned Motor Pump
Sinoflo

China

15-30days as per different pump material
Technical Parameter:
-Max. Capacity: ~2000m3/h;
-Max. Head: ~1200m;
-Power:~550kW;
-Temperature: -120~450℃;
-Design Pressure: ~55MPa;
Product Overview
Canned motor pump belongs to no seal pump, the pump and drive motor is enclosed in a pressure contain full of pumped media. The rotor and stator of motor is closed by a corrosion-resistant thin-walled non-magnetic canned sleeve. The power passed from the magnetic stator to the rotor. Rotor is supported in radial by the front and behind sliding bearings, there is no need the shaft seal to prevent the leakage of the transmission medium. Due to the advantages of high head, no leakage, multistage canned motor pump is widely used in the organic chemical industry, aerospace and marine engineering and energy engineering.
Sinoflo multistage canned motor pump perfectly solves the problem of frequent leakage of conveying equipment in the process of conveying volatile, highly toxic, flammable, explosive, and easy to leak materials, ensuring long-term safety, environmental protection and stability of mechanical equipment Production.
Application
Civilian use:
HVAC, ground source heat pump air conditioning circulating water system;

Lithium bromide air conditioning unit air conditioning pumps, transformer oil pumps, locomotive pumps, etc.;

Heating circulating water system;

Fire-fighting water pressurization system;

Tap water pressurization system.
Industry and Military Aerospace:
Transport of toxic and hazardous liquids in the chemical and pharmaceutical industries;

Refueling of space rockets before launch;

Nuclear-grade canned motor pumps for nuclear power plants.
Technical Parameter
| | | |
| --- | --- | --- |
| Parameter | Standard | Semistandard |
| Max. Capacity(m3/h) | 0.5~750 | ≤2000 |
| Max. Head(m) | 4~800 | ≤1200 |
| Power(kW) | 0.2~315 | ≤550 |
| Temperature(oC) | -110~380 | -120~450 |
| Design Pressure(MPa) | ≤42 | ≤55 |
| Viscosity (cst) | ≤200 | ≤320 |